Yale University has over 21,000 students, staff and faculty occupying well over 300 buildings in New Haven. It is literally a city within a city, and relies upon natural resources, material goods, and human behavior to function on a daily basis.
Sustainability is a high priority to the Yale community and Facilities plays an important role in achieving university-wide sustainability goals in the areas of campus planning, building design and construction, energy, water, grounds, waste, and cleaning and maintenance.  The Yale University Sustainability Plans guide sustainability efforts by looking comprehensively across divisions and involve all members of the Yale community to create the infrastructure and behaviors that support institutions goals.  The first Sustainability Strategic Plan (2010-2013) focused on campus systems, administrative systems, earth systems, education and engagement in an effort to strengthen the foundation of the University's sustainability commitment.  The following Strategic Plan (2013-2016) includes five major focus areas to address sustainability issues even more systematically with a broader reach across campus.
The third plan to-date, the Yale Sustainability Plan 2025, is the result of an 18-month process of reflection and input from the Yale Community. The Sustainability Plan 2025 integrates Yale's academic mission alongside operations, and uses a nine-year timeline which will allow the University to be more ambitious.
The Plan's vision and nine ambitions create opportunities to apply academic rigor and to enhance our sustainability goals. Each ambition is supported by objectives and measurable, time-bound goals. Some of the more ambitious segments of the plan include:
Enriching and enhancing teaching, research, learning, and service that explore and contribute to sustainability solutions
Achieving carbon neutrality for Yale by or before 2050
Promoting material flow systems that employ use and disposal patterns to information purchasing decisions
Supporting diversity and inclusion in local efforts through educations and collaboration
Our commitment to sustainability is grounded in the Environmental Principles that were adopted by the Yale Corporation in 2003. The principles were intended to guide the University's activities in a way that protects and enhances the environment.
Environmental Principles
Yale University will:
Manage its operations and facilities in a manner that protects and enhances the local and global environments, assesses the impact of its operations and facilities on the environment, sets quantitative goals for environmental performance and monitors its environmental progress.
Strive for outstanding environmental performance in the design, renovation and construction of its facilities.
Define and move toward environmental sustainability through wise use of resources, purchasing recycled products, conservation, reuse and recycling of materials and supplies, waste minimization and the management of energy use.
Incorporate environmental education, management and training into its objectives and practices.
Strive for continuous environmental improvement across the entire range of its operations.
---
Sustainability Initiatives for Yale Facilities
Buildings: Sustainable Design & Construction
The Yale Design Standards Section 01352: Sustainable Design Requirements ensures that all design and construction activities at the University address Yale's Sustainability Goals.
LEED Projects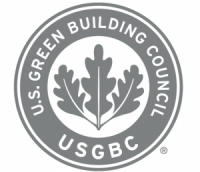 Yale Facilities Planning & Construction incorporates sustainability into all projects using the LEED (Leadership in Energy & Environmental Design) rating system as a guide and as a means to benchmark our work. LEED is a voluntary consensus based national standard for developing high performance sustainable buildings. It is based on a point system to achieve green building certifications at silver, gold and platinum levels. All comprehensive scope projects (new construction and renovations) are required to meet LEED Gold certification level in accordance with Yale Design Standards Sustainable Design Requirements. Many new construction and comprehensive renovations have achieved LEED Certification at the Gold and Platinum level. In addition, projects of a designated Limited Scope and Small Scope that do not qualify for LEED certification will conform to similar sustainable design and construction practices. On all construction projects we incorporate features that:
reduce water use
optimize energy performance
use materials with high recycled and rapidly renewable content, that are procured locally and are low emitting
employ construction materials and methods that optimize indoor air quality
recycle demolition and construction waste
For more information on LEED, please visit the U.S. Green Building Council website.
Waste: Diversion & Reduction
Yale recognizes the importance of strategies to minimize the waste that leaves campus via a waste minimization hierarchy that begins with source reduction, then reuse, recycling, and composting where applicable, and lastly disposal of municipal solid waste. This approach can reduce the environmental and economic costs of campus waste.
In addition to practices that work to achieve these waste reduction and diversion goals, Yale Facilities Staff have adopted a set of Green Cleaning Standards, based on LEED standards, designed to reduce the exposure of faculty, staff, students, and visitors to chemical, biological, and particulate matter that may be harmful to human health, and the natural and built environments.
Land: Landscape, Stormwater & Water Use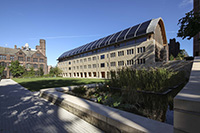 As Yale continues to grow, so does our impact on the land, water, and air that we depend upon for the health and well-being of Yale and our surrounding communities. By remaining mindful of the value of the ecological context of the campus, Yale is better able to plan, develop, and manage its campus in a way that improves the quality of these natural resources and ensures a healthy and vibrant community for its members.
All of the Yale Sustainability Plans recognize the importance of responsible water and stormwater management. In response to this, the Yale Office of Sustainability, in collaboration with the Office of Facilities, published the Sustainable Stormwater Management Plan and the Water Management Plan 2013-2016, and the Water Management Plan 2017 Update.
Energy: Responsible Consumption & Emissions Reduction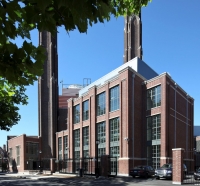 The production and use of energy from fossil fuels impacts our climate and community, and has become increasingly expensive as resources become scarcer. As a result of these impacts, in 2005 then-Yale President, Richard Levin, committed the University to reduce its greenhouse gas emissions 43% below 2005 levels by 2020. To accomplish this ambitious goal, Yale University has embarked upon an ambitious energy program improving the efficiency of its power plants, updating buildings, utilizing emerging technologies, and searching for clean energy alternative sources as part of its energy use portfolio. To learn more about how Yale is progressing toward its goal click here. Looking forward, the Yale Sustainability Plan 2025 includes an objective to achieve carbon neutrality for Yale by or before 2050.
Equally important, however, are the patterns and habits of energy use by students, faculty, staff and administrators. The example we set, as individuals and as a community, is also important as the rest of the world tackles its own energy challenges.
Monitor campus energy use with the Facilities Energy Explorer
---
Sustainability Framework & Management Plans
The following documents were published by the Yale Office of Sustainability in collaboration with Yale Office of Facilities departments to guide the University in accordance with the Environmental Principles listed above.
A Framework for Campus Planning Sustainability Supplement
A Framework for Campus Planning Sustainability Supplement was published in 2013 to serve as a guide for a sustainable approach to planning, building, and maintenance of Yale's campus.
Sustainable Stormwater Management Plan
The Sustainable Stormwater Management Plan was published in 2013 as a response to the goal set in the 2010-2013 Sustainable Strategic Plan to develop a "University-wide stormwater discharge reduction goal and strategy by 2013." This document serves as the first step towards a campus that comprehensively manages stormwater through the use of green infrastructure.
Water Management Plan 2013-2016
The Water Management Plan 2013-2016 was developed in response to both the goal set in the 2010-2013 Sustainable Strategic Plan to develop a water management plan by June 2013, and a goal set in the Sustainability Strategic Plan 2013-2016 to "reduce potable water use on campus 5% below 2013 levels by June, 2016."
Water Management Plan, 2017 Update
The update provides progress on Yale's potable water use since the initial plan was released in 2013, and describes strategies to achieve the University's water conservation and stewardship goals.